Welcome the most wonderful time of the year with the joy of decorating, and the thrill of hunting for the perfect unique gift for every person in your life! It's a time for spending precious moments together in gratitude and giving. And you want it to be memorable.
At Marigold Living, we've got you covered for making this holiday season effortlessly special and beautiful. We're excited to present our ultimate holiday guide, packed full of delightful home décor ideas and gifting inspiration for every budget and taste. These items are just as stunning for a special occasion as they are for making everyday living beautiful, ensuring this holiday season will be more enchanting than ever.
Add a touch of tradition to your table, turn every room into a warm and cozy haven, and give the gift of timeless style to everyone.
Holiday Home Decor Inspiration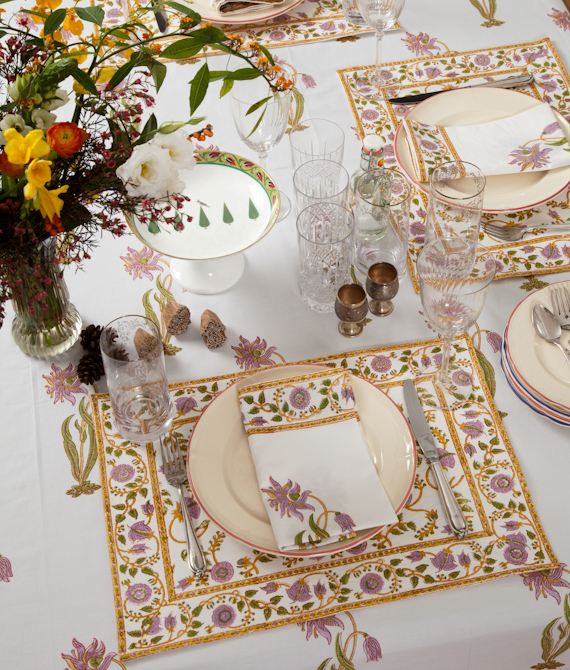 Set the Table
Conjure up an unforgettable tablescape by layering our handcrafted table linens under your best china, silverware and candles. For centuries, these textiles have traveled the world, bringing beauty to countless homes—and the brilliant colors and heritage patterns look just as chic and wonderful today.
For diverse ideas on effortlessly elevating any Holiday table setting with Marigold Living table linens, please look up our blog post on Creating Your Perfect Thanksgiving Tablescape.
Refresh the Bedding
Create a cozy escape from the wintry weather with soft and snug Indian print bedding. Made from all-natural materials, the Marigold Living bedding collection includes pieces designed to suit any style.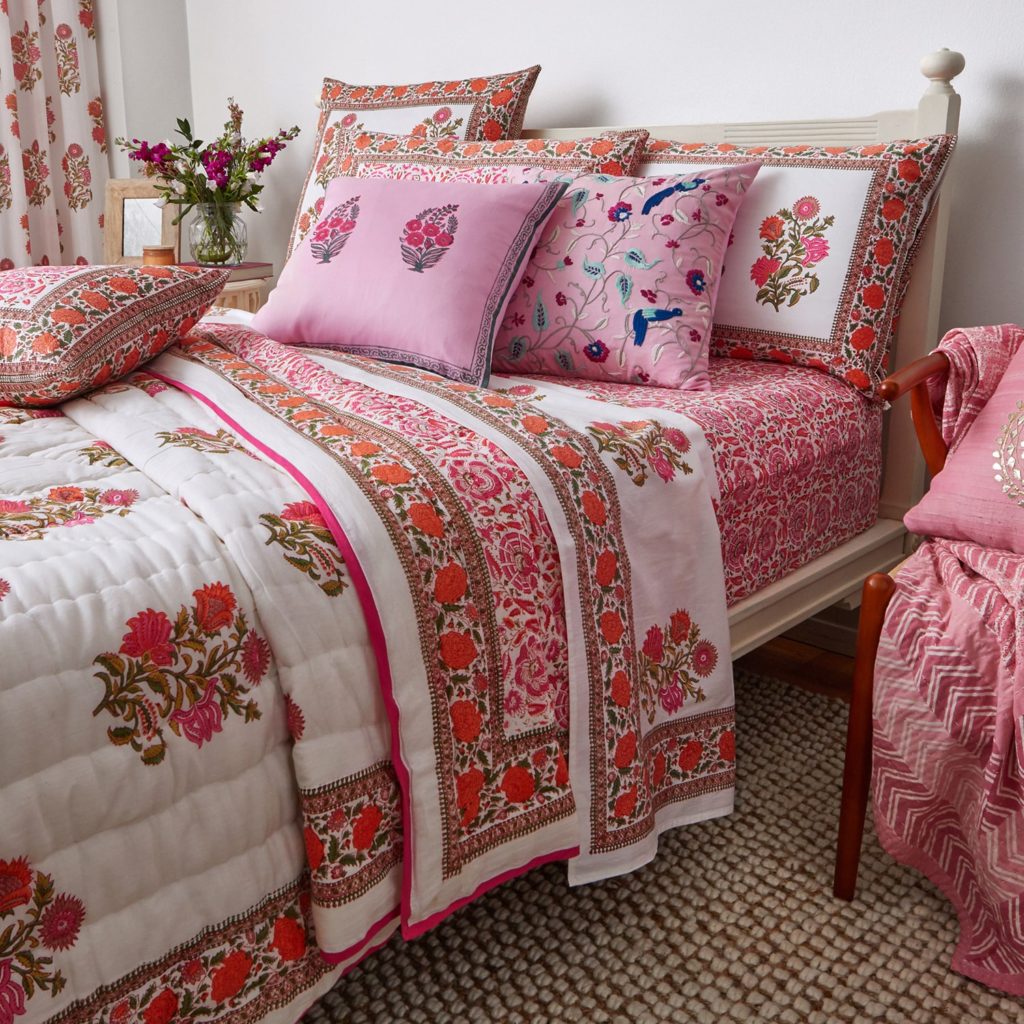 From welcoming and festive Block Printed bedding…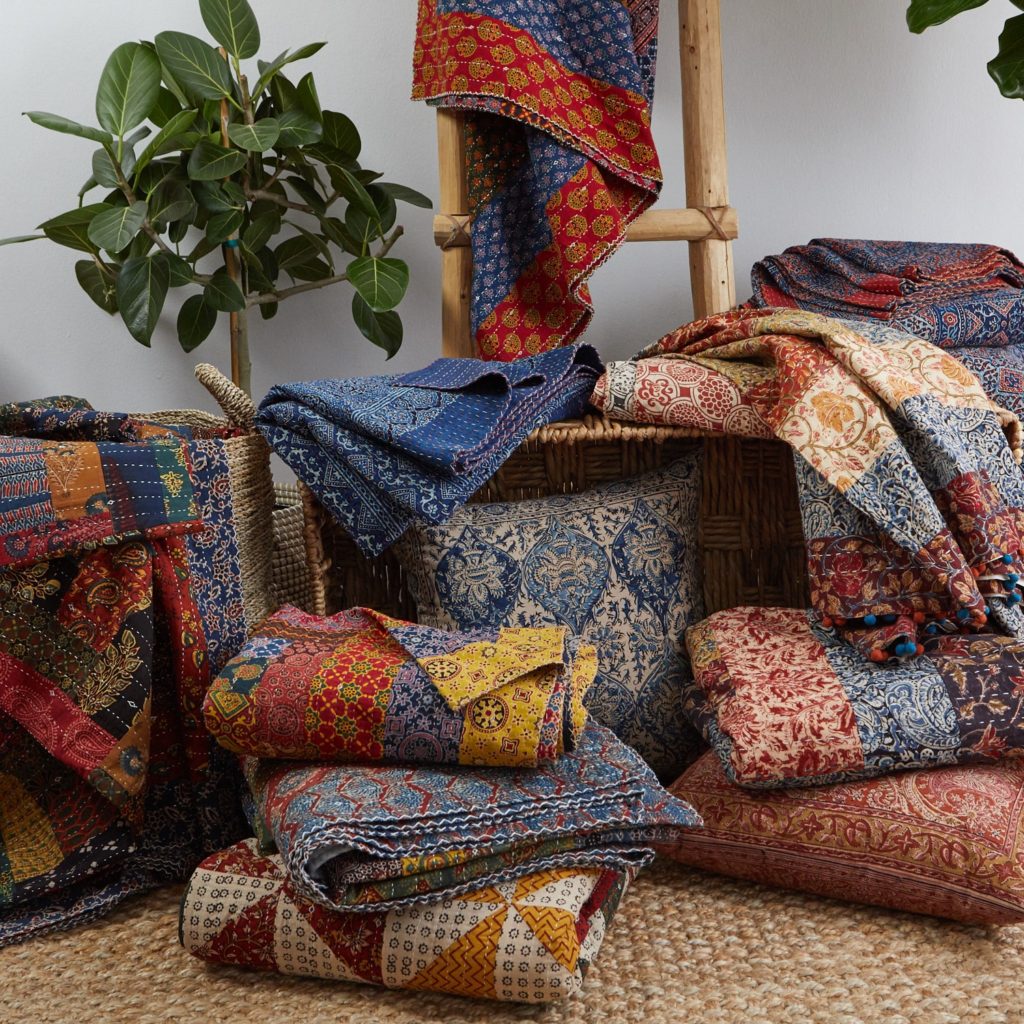 …to charming down-home patchwork and hand-stitched quilted bedspreads,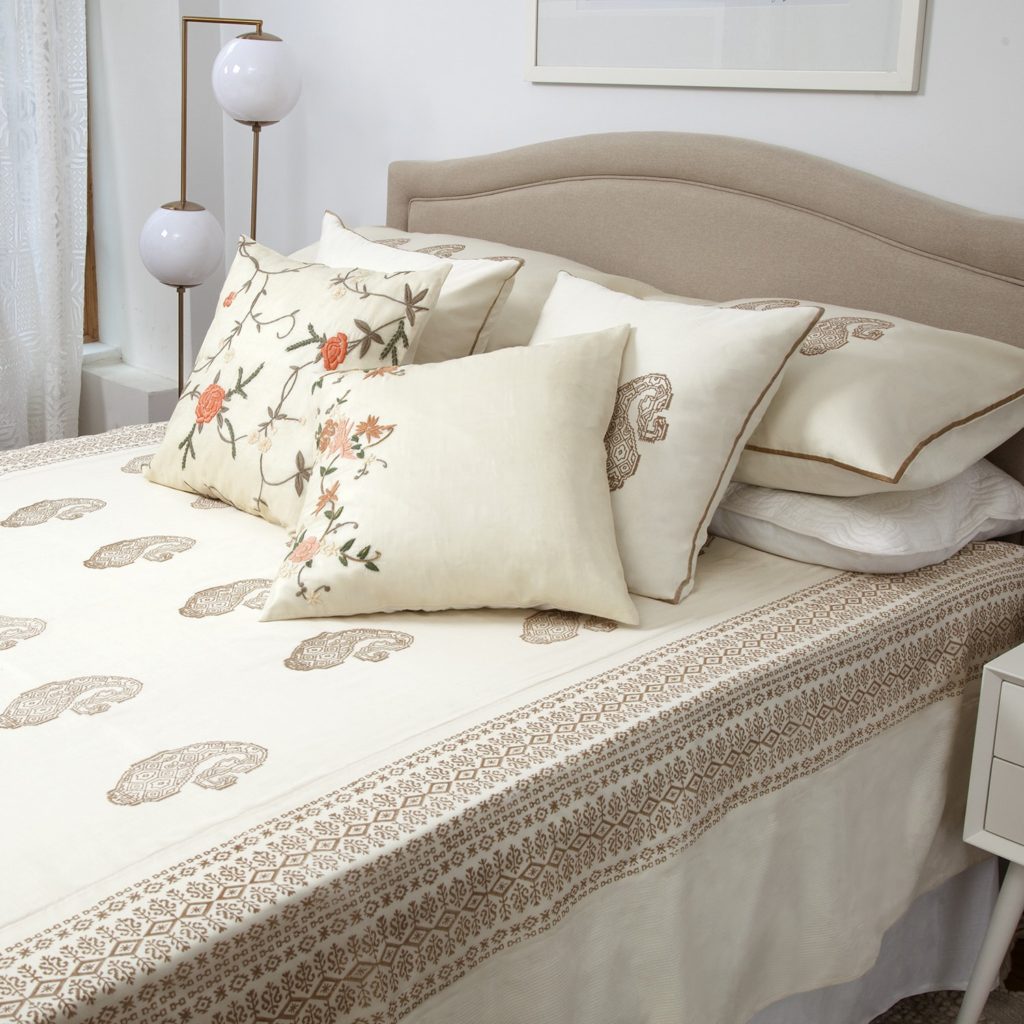 …and minimalist-friendly luxurious silk-cotton block printed bedding sets, or delightfully tranquil applique bedspreads…
…there are many elegant styles to choose from. Put together different ensembles and decor styles in the master bedroom and guest rooms to turn each space into a calming escape from all the hustle and bustle of the season!
Spruce up the Living Room and all the Nooks
Tuck a few of our artisan-made silk and silk-cotton pillows onto your sofa or armchairs to create relaxing nooks where family and friends can unwind and catch up. Their eye-catching designs make great conversation starters. 
Our Ultimate Gifting Guide
From your nearest and dearest to the friends you've only just met, find thoughtful gifts to suit every taste with Marigold Living. With each purchase, you help empower the talented artisans who make them, and preserve the intrinsic knowledge and ancient crafting techniques they use—making these gifts even more distinctive and meaningful.
Our exclusive handmade gifts are sure to make everyone feel special and important, no matter what your budget is. And while you're crossing off every name on your gifting list, don't forget to choose something lovely for that extra-special someone—yourself!
Gifts Under $50
Ideal for a sibling, host, colleague or neighbor, our hand-crafted napkins ($18 to $36/pair) and placemats ($26 to $44/pair) are available in a variety of cheerful colors and prints for him and for her. Mix and match to put together a unique, bohemian assortment they will enjoy every day.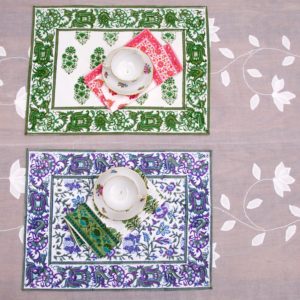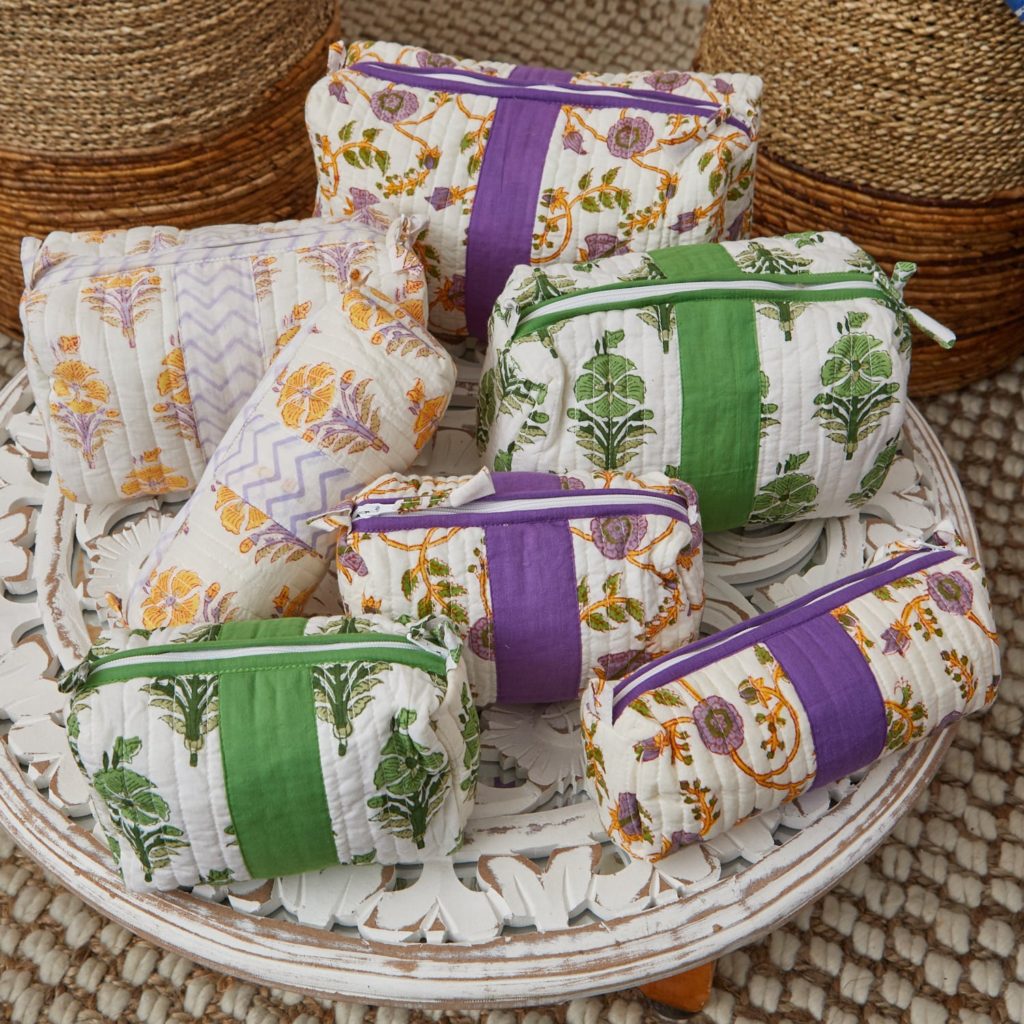 Featuring pretty, floral designs created using age-old block printing techniques, our quilted cotton makeup bags ($20 – $38 per piece) are an essential travel accessory for anyone who is always on the go, and equally perfect as a fun storage alternative around the house. 
Brighten up your giftee's space with a beautiful handmade pillow cover ($35 – $50 each). Choose from a range of designs and colors, like the pure cotton dramatic Kalamkari and indigo, or colorful block prints or even our intricate applique and quilted designs.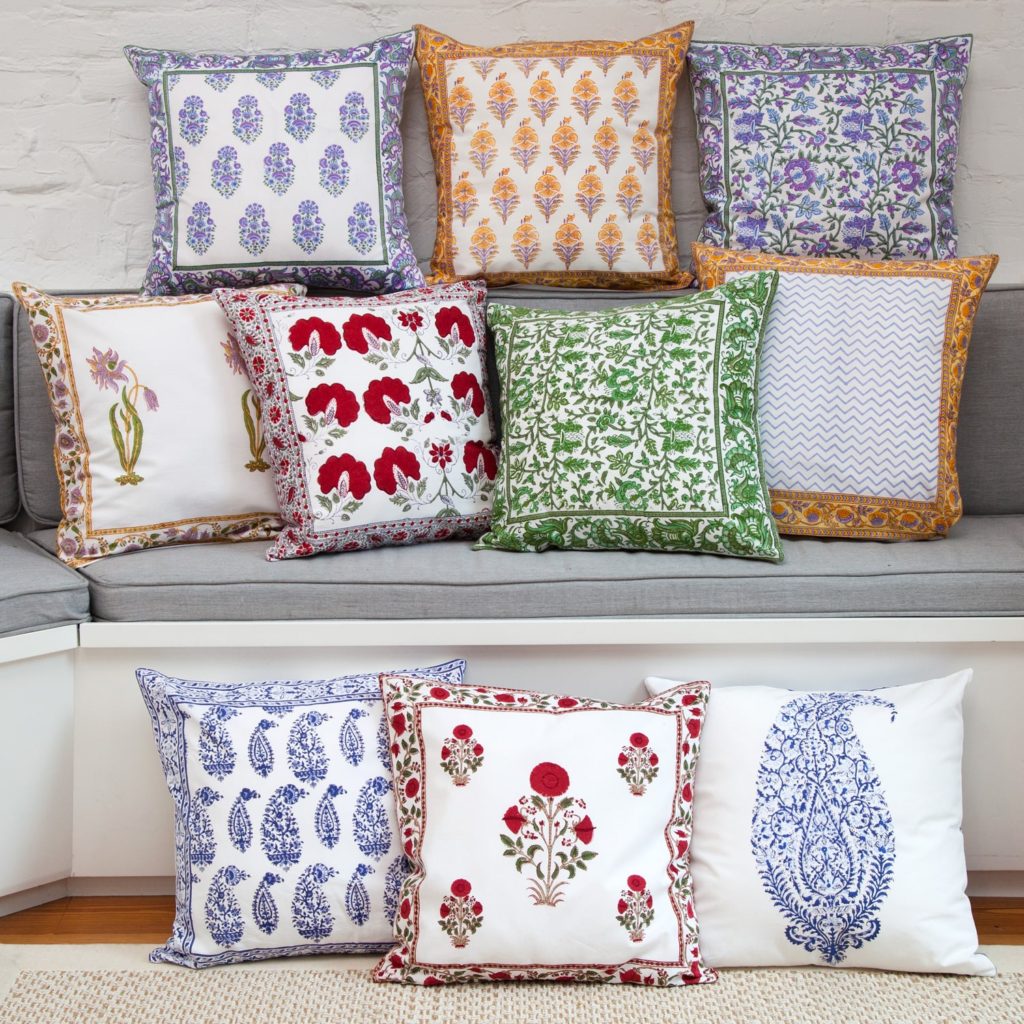 Gifts Under $125
Give your friend, sister or niece a fashionable accessory they'll feel proud to wear. Once worn as sarees in royal households, our silk and silk-cotton scarves ($115) are all sourced from an Indian non-profit that supports the weaver's local community. Our warm and soft Myra and Ursa Merino wool scarves ($105 – $125) are hand woven using an embroidery-like weaving technique passed down through generations.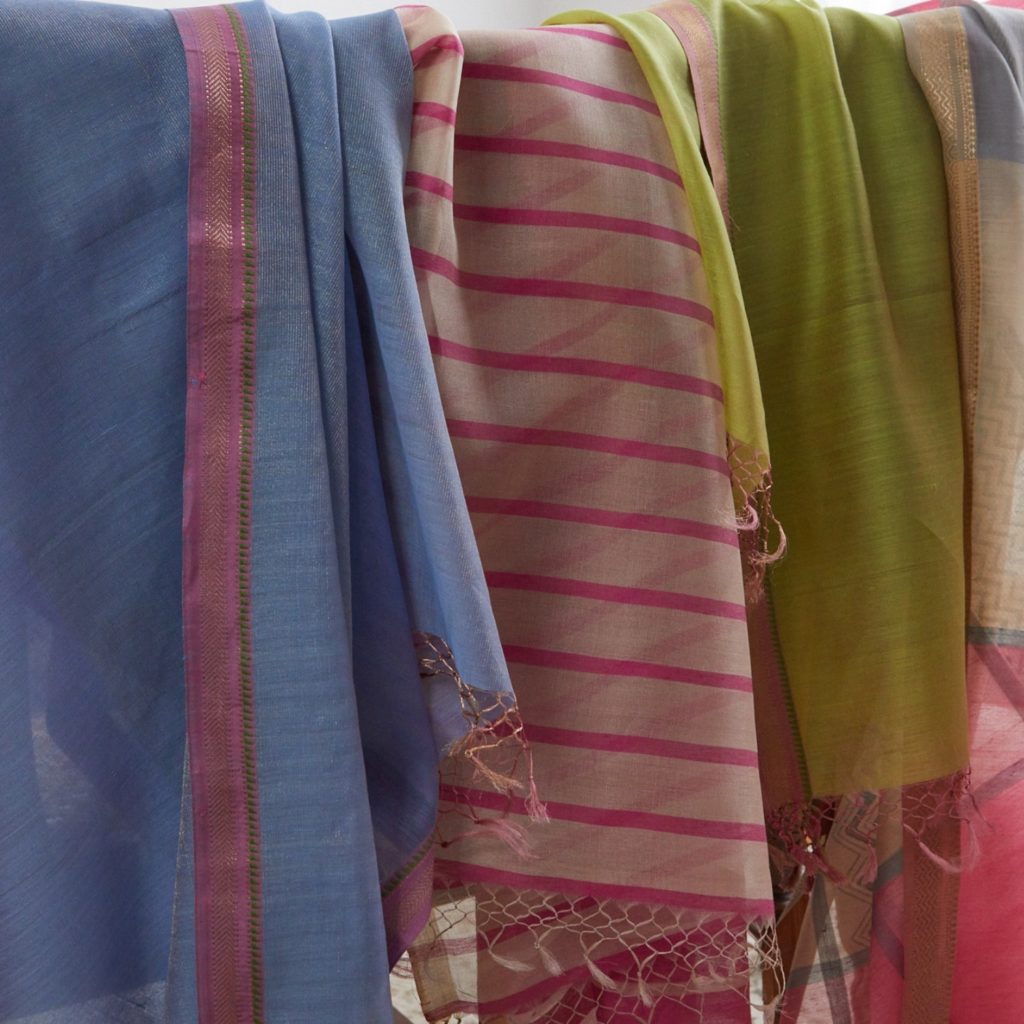 Our elegant Indian tablecloths ($90 – $115 for a 4 to 6-seat table), and runners ($65 – $85) come in a variety of fresh, captivating block prints, and moody indigo and Kalamkari designs ($65 – $85 per runner, and $85 – $120 for a tablecloth for 4 to 8-seat table). The expert craftsmanship that goes into all our table linens make them the perfect gift for a friend or a family member who likes to entertain, or simply enjoys decorating their home.
Gifts for those we love to pamper – including ourselves!
For Mom & Dad and all the extra special people, gift them something they can enjoy everyday: one of our incredibly smooth, 300-thread count cotton block printed bedsheets ($175 each for queen size) with a pair of beautiful pillowcases ($60 each). Our artisan-made, all-natural quilts ($310 for twin size) are the coziest anyone will ever own—making everyday living feel luxurious. Easy to mix and match with designs from our extensive collection, or pieces they already own, you can find something exclusive at any budget from $120 for a pair of Euros to creating a full bedding set they will love, making them think of you every night as they drift off to sleep.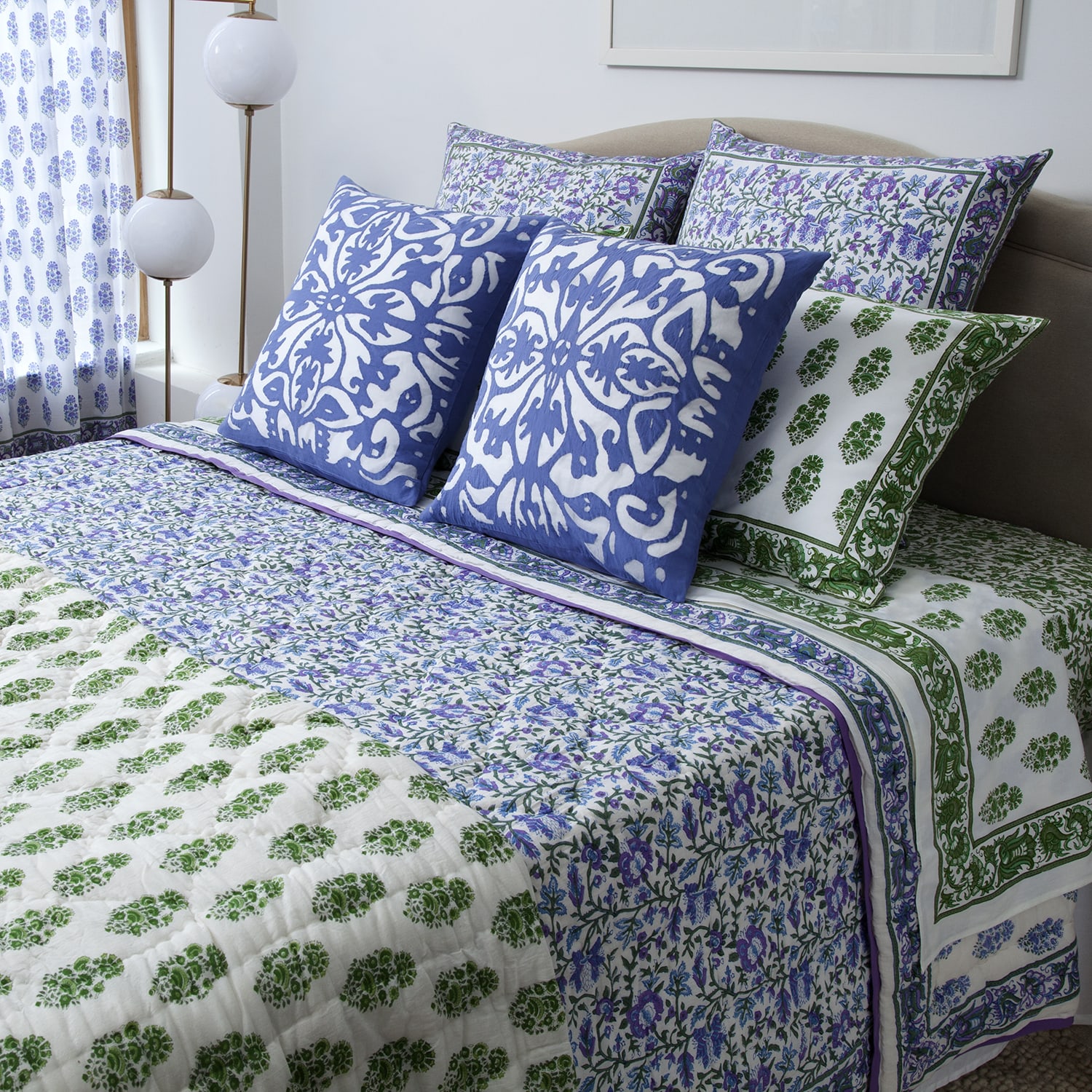 For your wife, girlfriend, mom, daughter (and especially yourself), give something extra special—with a fascinating royal heritage. Nothing less than what was historically woven for royal households, our luxurious, fine wool-silk hand woven scarves ($195 each) are a glamorous yet understated accent to any outfit. We source these scarves from a non-profit committed to fair trade production.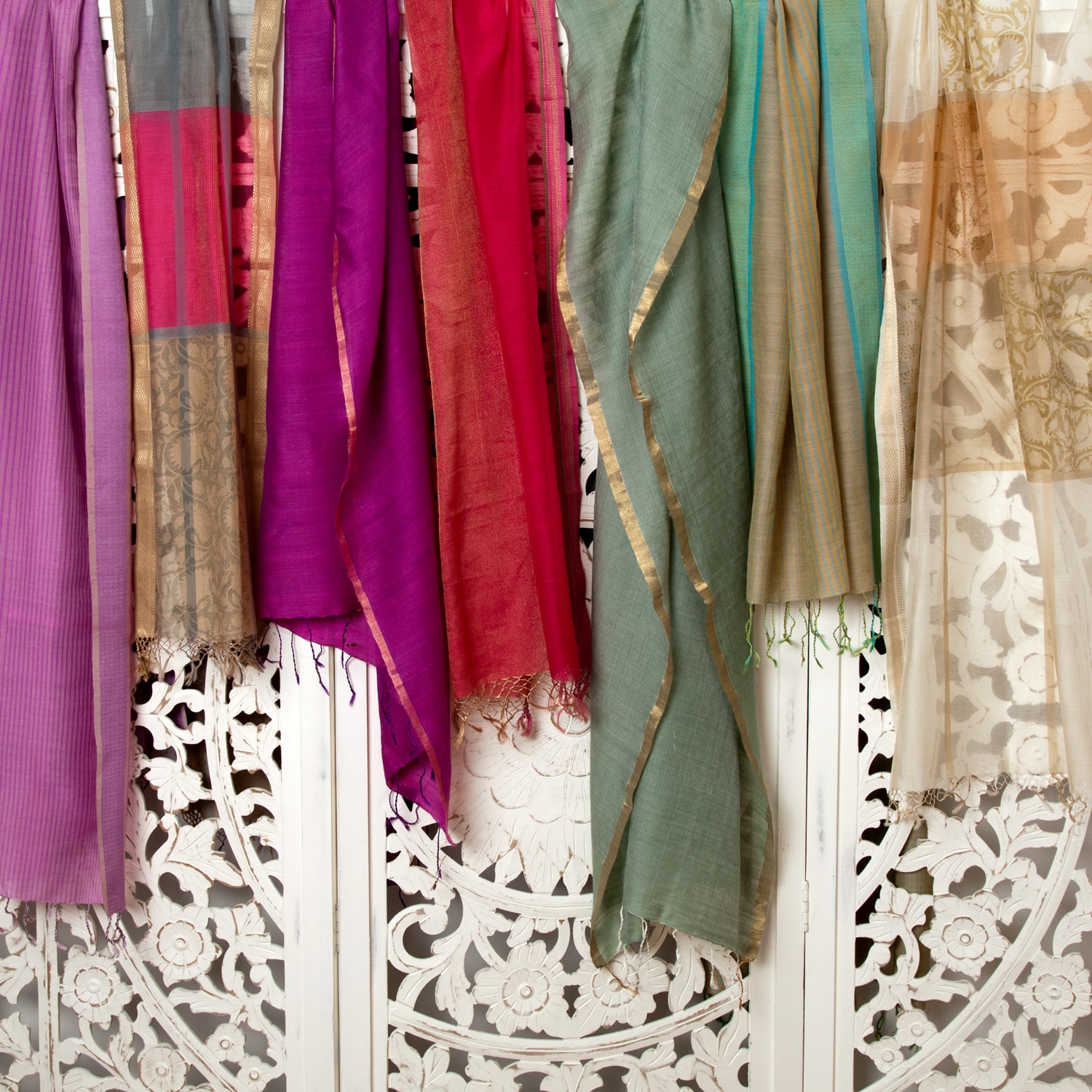 Need more gifting and home design inspiration? Explore our full collection, or sign up to our newsletter, to embrace beautiful living during the Holidays and everyday.