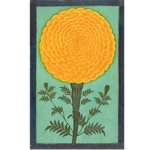 Welcome! Since November 2009, we've brought a wealth of handmade home decor, linens, scarves and gifts from India to those who appreciate products with true individuality. Now, with the launch of our new website, we wish to share with you a little of the culture, skill and passion that goes into making each Marigold Living product so unique…and so quintessentially Indian.
Just like the Marigold flower which symbolizes auspiciousness and is used in Hindu religious offerings and decorations across India, handicrafts are integral to Indian culture. For centuries, generations of skilled Indian artisans have created exquisite handcrafted textiles ranging from the finest hand-woven silks and embroideries for the royalty to the rustic yet vibrant creations that adorn daily life.
Your Marigold Living purchase takes a fascinating journey before it arrives at your door. On this blog, we'll share snapshots of that voyage and of the enduring heritage found in every home furnishing and colorful scarf.
Enchantingly Unique, Stunningly Special
All Marigold Living products are handcrafted using generations-old techniques.  An irregular print or weave or embroidered stitch is not a defect; the true character of a Marigold Living product lies in its imperfections.
Our products are crafted by the nimble hands of skilled craftspeople. Whether weaving, dyeing, wood block printing, hand stitching or embroidery, these methods are influenced by elements of nature and reflect the artisan's expertise and dexterity. Subtle variations in color, pattern and finish are typical in hand crafted fabrics and attest to their authenticity.
That means your Marigold Living product is not only full of charm and visible character, it is completely unique as no two pieces are ever exactly the same.
 All-Natural & Inspired by Nature
Whether cotton, silk or wool, at Marigold Living we only use textiles made from 100% natural fibers—an ethos that's reflected in design as well.
Inspired by their surroundings, Indian textile artisans draw vision from nature for pattern, color and hue. You'll discover many popular motifs in our range—flowers, vines and fruits; birds, animals and foliage; and geometric patterns often inspired by architecture.
The characteristically Indian color palette also takes root in nature, ranging from the vibrant shades of deep cayenne pepper red, saffron, indigo, parrot green and hot pink; to cool tones of blue and lavender; natural shades like ivory, sand and slate; metallic gold and silver tints; and the classically Indian hues of maroon, magenta, rust and ocher yellow.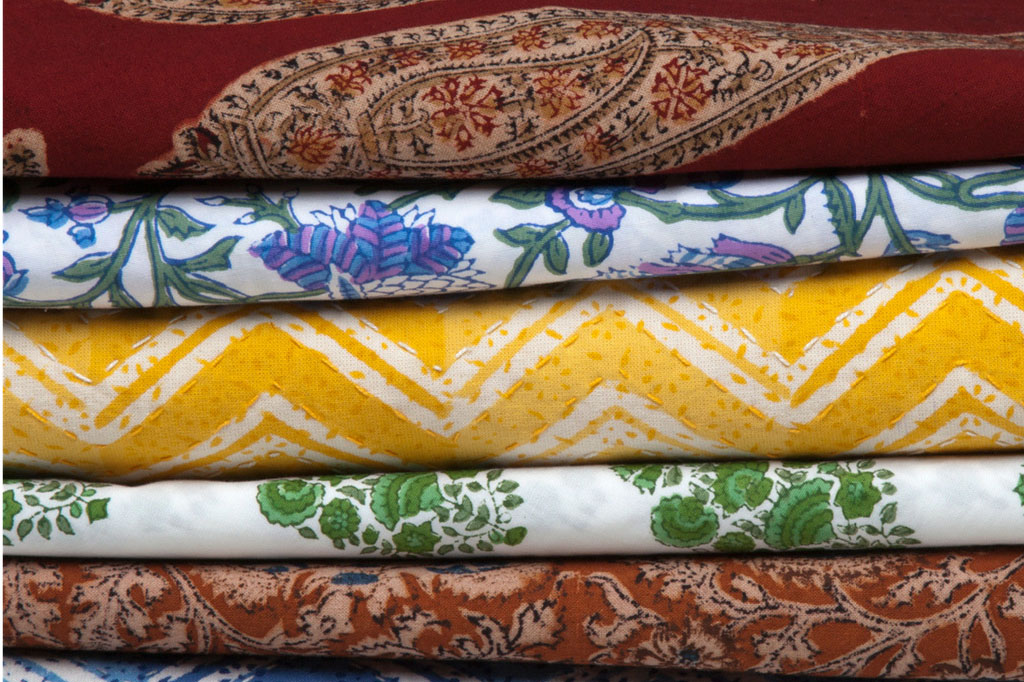 Rich History & Deep-Rooted Heritage
Throughout the centuries Indian artisans have survived on their inventiveness. Their ability to blend external influences with Indian sensibility has created one of the world's most extraordinary and diverse repertoire of living crafts.
Although the indigenous roots of this craft date back 5,000 years, it's been molded by numerous cultures that are intertwined in India's history.  Elements of Muslim, Christian and Jewish influences; British, Portuguese, and French societies; and even the 1960s-hippie movement combine—creating the universally appealing aesthetic that defines Indian textiles.
India was the world's greatest exporter of handcrafted fabrics during the 18th and 19th centuries. These textiles were traded for bullion, and reached as far as the Middle East, Asia, Europe and the Americas, blending the traditional designs and tastes of the culture that produced them with those of the cultures that purchased them.
Prior to the Industrial Revolution, India was producing technically more advanced textiles than could be found anywhere else. However, handmade textiles faced a period of decline with the advent of machine-made goods, and the loss of royal patronage upon independence of India in 1947.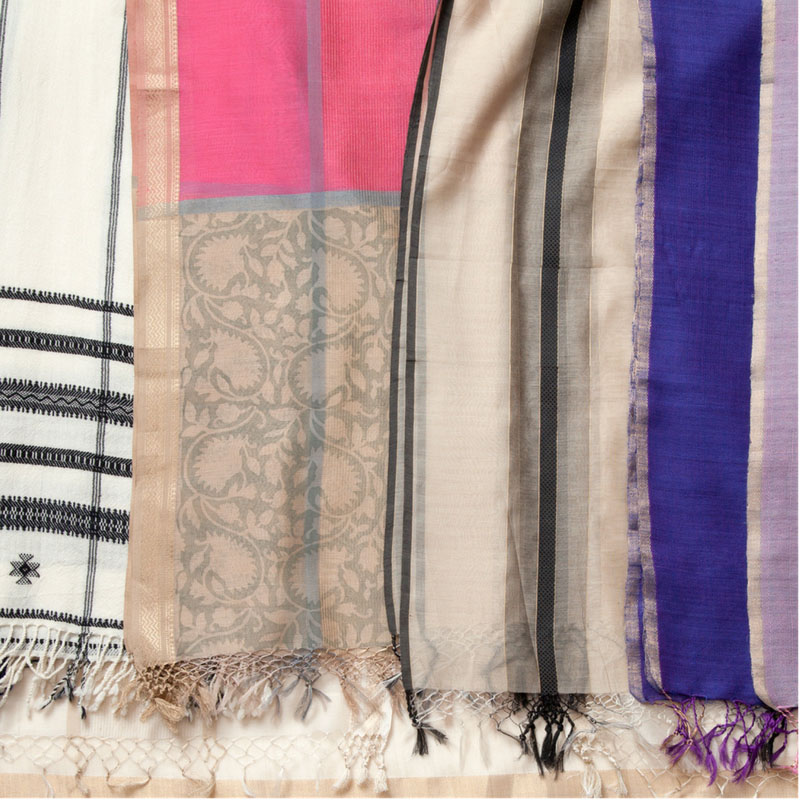 The Current State of Handicraft Textile Sector
Subsidies from the Government of India have helped the artisans survive. Though it is the support from the growing middle class in India since the 1980's who have revived the use of handcrafted goods for everyday life that has truly given handicrafts a new lease of life. However, the sector remains unorganized and has lagged in providing appropriate economic opportunities to its artisan communities. Operations are typically small scale, with lack of education, low capital, the absence of market intelligence and modern marketing strategies.
The handicrafts sector holds enormous potential for not only sustaining the employment of millions of crafts people in rural and semi urban areas, but also for generating substantial foreign exchange for the country while preserving its cultural heritage. This has not gone unrecognized and the sector is being nurtured by different government and non-governmental organizations ("NGOs").
Indian craftspeople today remain strong contributors to the global art and design scene with the help of eminent Indian and international designers who are drawing upon hundreds of years of experience and skills in making some of the finest hand-finished goods.
Protecting the Craft—Old & New
We believe an art form this exquisite deserves to be sustained. That's why we source all our textiles from nonprofits and for-profit businesses that support grassroots communities of local Indian craftspeople. Every time you purchase a Marigold Living product, you're helping to preserve livelihoods while protecting an ancient craft. Since all our merchandise is small-batch production, availability is often limited, which simply adds to the uniqueness of your item.
This blend of different cultures, history and creativity is part of what makes Marigold Living products so special—and we're excited to share more with you in future posts. These items are more than scarves, pillow covers or quilts—they're the result of centuries of craftsmanship, evoking a deep-felt connection to the past that's endlessly enchanting.
Discover the full range of Marigold Living products yourself, and add a touch of timeless style to your home, your wardrobe, and the lives of your loved ones.